"I knew that fantasy was passing into reality. Have you ever experienced that? It's like stepping into a mirror." Het is van de talrijke fraaie dialoogzinnen in The Comfort of Strangers, de dramatische thriller van Paul Schrader geschreven door Harold Pinter naar een roman van Ian McEwan.
The Comfort of Strangers is stijl zonder bezieling, vorm zonder inhoud. Een briljante maar passieloze intellectuele spielerei. Paul Schrader verknoeit nogmaals een kans. Deze keer lag een interessant boek van Ian McEwan aan de basis van het project. Zijn zoveelste! Alleen Mishima en Light of Day lijken me achteraf gezien boeiend. Rupert Everett en vooral Natasha Richardson (reeds zeer sterk in Patty Hearst) behoeden Schrader voor een totale afgang. Vol overgave spelen zij een Engels koppel dat naar Venetië trekt om een zwalpende relatie nieuw leven in te blazen.
Tijdens een nachtelijke zoektocht naar een restaurant lopen ze hopeloos verloren. Robert, een Italiaanse aristocraat, ontfermt zich over hen. Meer nog, hij neemt bezit van hen en sleept hen mee in duistere spelletjes die hun emotionele verwarring nog vergroten. Trauma's en verdrongen gevoelens steken de kop op, relaties worden een gevecht om het bezit van lichaam en geest. De in se puriteinse perversie (de thematiek van Hardcore en American Gigolo is nooit veraf) en de talrijke dubbele bodems (à la Mishima en Cat People) zijn vertrouwd Schrader-materiaal.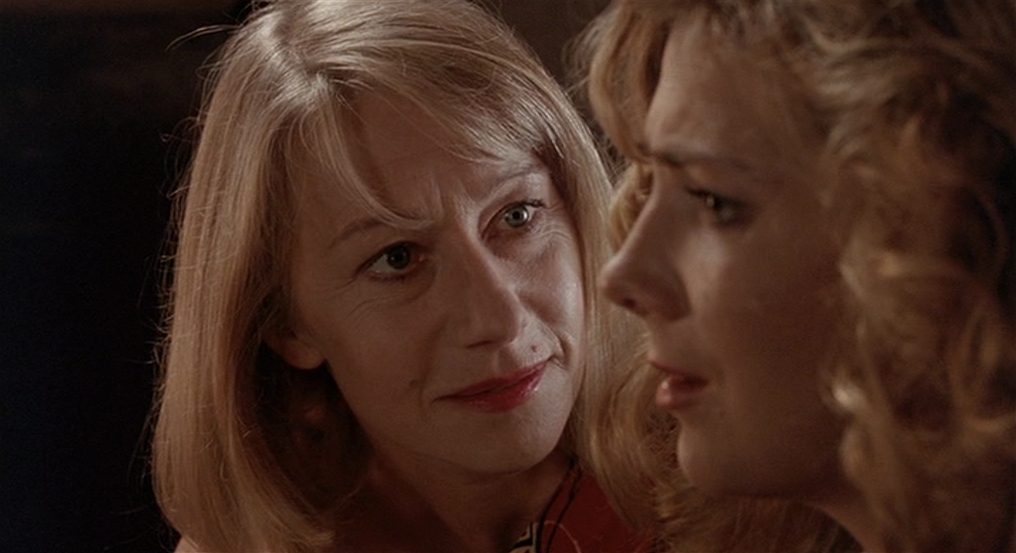 Maar voor deze opdrachtfilm houdt onze specialist van de verscheurde ziel zich duidelijk in. Wat Paul Schrader wél doet, is het construeren van een film volgens de principes van 'de chinese dozen'. Met andere woorden: hij ontwikkelt perfect in elkaar passende vormen. Zo wordt The Comfort of Strangers de topografie van de verwarring. Een verwarrend verhaal, een web van relaties, een stad als een labyrint, een doolhofwoning: alles past in elkaar. Maar Schrader raakt alleen een glad oppervlak en glijdt er met nadrukkelijke camerabewegingen langs.
De muziek van Angelo Badalamenti (de man van de puike Twin Peaks-soundtrack) geeft het geheel een tranceachtig cachet, maar kan de innerlijke leegte niet verbergen. Soms lijkt The Comfort of Strangers zelfs niet meer dan een ode aan perfecte lichamen en kleding. Of hoe het duo Giorgio Armani-Paul Schrader de stunt van American Gigolo tracht over te doen. Met een modieus en narcistisch opus drukken ze een stempel op gedrag en cultuur.
IVO DE KOCK
(Artikel verschenen in Film & Televisie 1991)