"There's a little cabin in the sky, Mister For me and for you, I feel that it's true somehow... " In 1943 draaide Vincente Minnelli, met de hulp van Busby Berkeley, zijn eerste musical: Cabin in the sky. Er zouden nog talrijke musicals volgen. Van Meet me in St. Louis over An American in Paris tot Brigadoon.
Een bordje voor de film waarschuwt dat "films het product van hun tijd zijn" en dat "bepaalde vooroordelen toen courant waren" wat niet belet "dat ze fout zijn". Commentatoren Todd Boyd en Crew Casper wijzen op stereotiepe 'oom Tom'-personages maar stippen ook aan dat Cabin in the Sky een historisch document is.
Zwarte muzikanten zoals Louis Armstrong én Duke Ellington komen immers prominent in beeld. Regisseur Vincente Minnelli besefte in zijn autobiografie dat het onderstrepen van de strijd tussen goed en kwaad via een zwart geklede duivel en een in wit uitgedoste engel (de cast is volledig zwart) niet gelukkig was "maar ik wou de personages met affectie benaderen en niet neerbuigend" verzekert hij.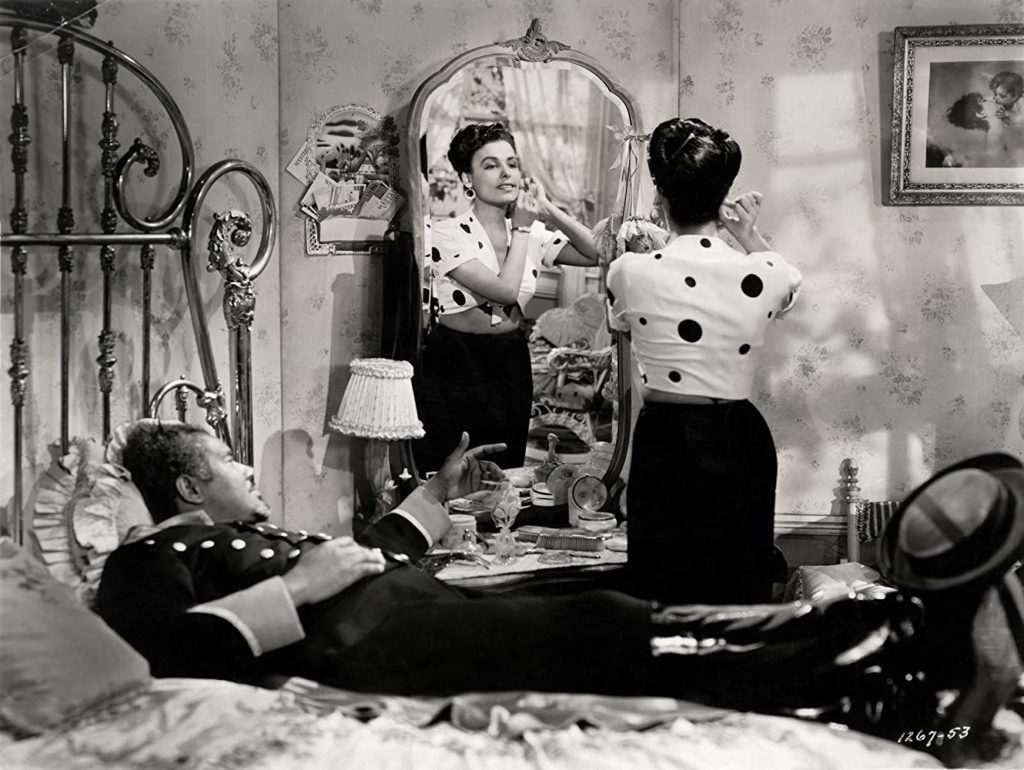 Het verhaal, een man ligt op sterven en de toewijding van zijn vrouw moet voorkomen dat hij in de hel belandt, volgt een droomstructuur en de personages worden in de decors ingeschreven. Minnelli introduceert in zijn doorbraakfilm rusteloze personages die hun realiteit willen veranderen, gebruikt camerabewegingen om de actie te volgen en dramatische effecten te onderstrepen én integreert muziek in het verhaal. Elementen die in al zijn musicals én drama's zouden opduiken.
IVO DE KOCK
CABIN IN THE SKY van Vincente Minnelli; USA 1942; 99'; met Ethel Waters, Eddie Anderson, Lena Horne; beeldformaat 1.33:1; dis. Warner; extra's: commentaar, documentaire, trailer.