"Het is wat het is." Top 10 lijstjes zijn subjectief. Momentopnamen. Terugblikken met beperkte relevantie. Maar net als Sinterklaas en de Kerstman keren ze jaarlijks terug. Ook al gelooft niet iedereen er in. Als appetizer het boek van het jaar – het jaar waarin Apocalypse Now, Coppola's meesterwerk dat de protagonisten blijft verwonderen, veertig kaarsjes mocht uitblazen – waar je een jaar leesplezier aan hebt: Max, Mischa & het Tet-offensief van Johan Harstad. Kijkplezier hadden we met volgende tien (nee, twaalf) films. Netjes opgelijst.
THE IRISHMAN van Martin Scorsese
JOKER van Todd Phillips
LES MISÉRABLES van Ladj Ly
PARASITE van Bong Joon Ho
THE FAVOURITE van Yorgos Lanthimos
LEAVE NO TRACE van Debra Granik
ASH IS PUREST WHITE van Jia Zhang-Ke
TEMBLORES van Jayro Bustamante
THE WILD PEAR TREE van Nuri Birge Ceylan
LE JEUNE AHMED van de broers Dardenne / MOTHER van Kristof Bilsen / CLEO van Eva Cools
Het is geen toeval dat de Franse regisseur Ladj Ly in Brussel zijn mokerslag Les Misérables omschreef als "een alarmkreet" gemaakt om "politici te waarschuwen dat de toestand in de Parijse voorsteden explosief is." Urgentie is ongetwijfeld het woord van 2019, en eigenlijk bij uitbreiding van de jaren 2010, en filmmakers weerspiegelen die tijdsgeest. Klimaatbezorgdheid, crisisgevoel, woede omwille van racisme, discriminatie en geweld vormen de motor van de films die me dit jaar het meest konden boeien.
Jia Zhang-Ke's oprisping "We moeten ons als samenleving de vraag stellen hoelang we ons nog door geld willen laten leiden" vormt de rode draad door dit lijstje. Terwijl woede, frustratie, ontreddering, ongemak, pijn en spijt van het scherm spatten. De anti-held van het jaar, de moordende clown die het escapisme van superhelden doorprikt, is een gekwetste mens. Getekend door die kwetsuur en gedreven door een gevoel van urgentie. Die malaise trachten alle protagonisten in deze urgente films een plaats te geven. Ook de mijmerende tragische gangster in Martin Scorsese's meesterwerk.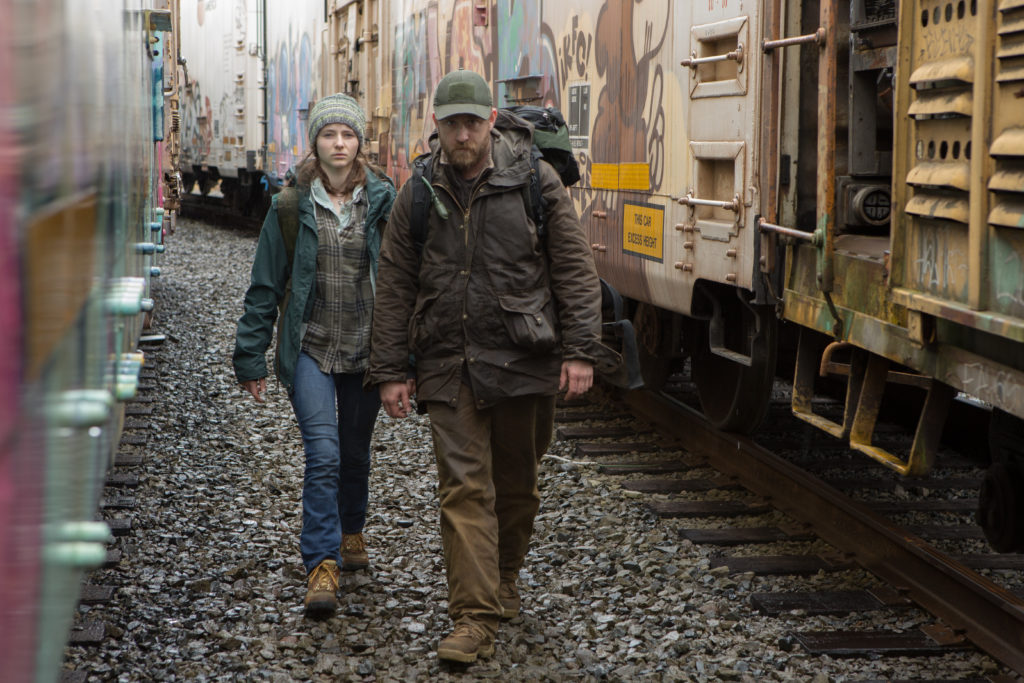 P.S. Verder konden ook Gräns, If Beale Street could talk, Werk ohne autor, The Mule, High Life, Pájaros de verano, Midsommar, In the name of Tania, Martin Eden en Sorry We Missed You bekoren.
P.S. 2 De (film)ontmoetingen van het jaar waren ongetwijfeld Agustí Villaronga (Gent) en Richard Kelly (Brussel).
IVO DE KOCK